A hog roast makes a lasting, memorable impression. At Hog Roast Plymouth, we will provide everything you need and take the hassle out of event planning. With us on-site, your next party will be stress-free, leaving you to manage other important details and enjoy your event. It doesn't just smell great, but it also tastes fantastic! The Hog Roast Plymouth team has both the experience and the equipment to be able to cater in any outdoor setting. What's more, we will freshly prepare all of your food when we get there, and we are equally comfortable catering for intimate gatherings and large crowds.
Are you looking for a way to add excitement to your next event, surprise your guests, and make a great impression?
Then look no further than Hog Roast Plymouth! We not only provide a delicious meal for you and your guests but we bring the theatre behind hog roasting. A visual performance to intrigue your guests while they are eagerly awaiting the flavours that they can already imagine.
Try A Hog Roast With Hog Roast Plymouth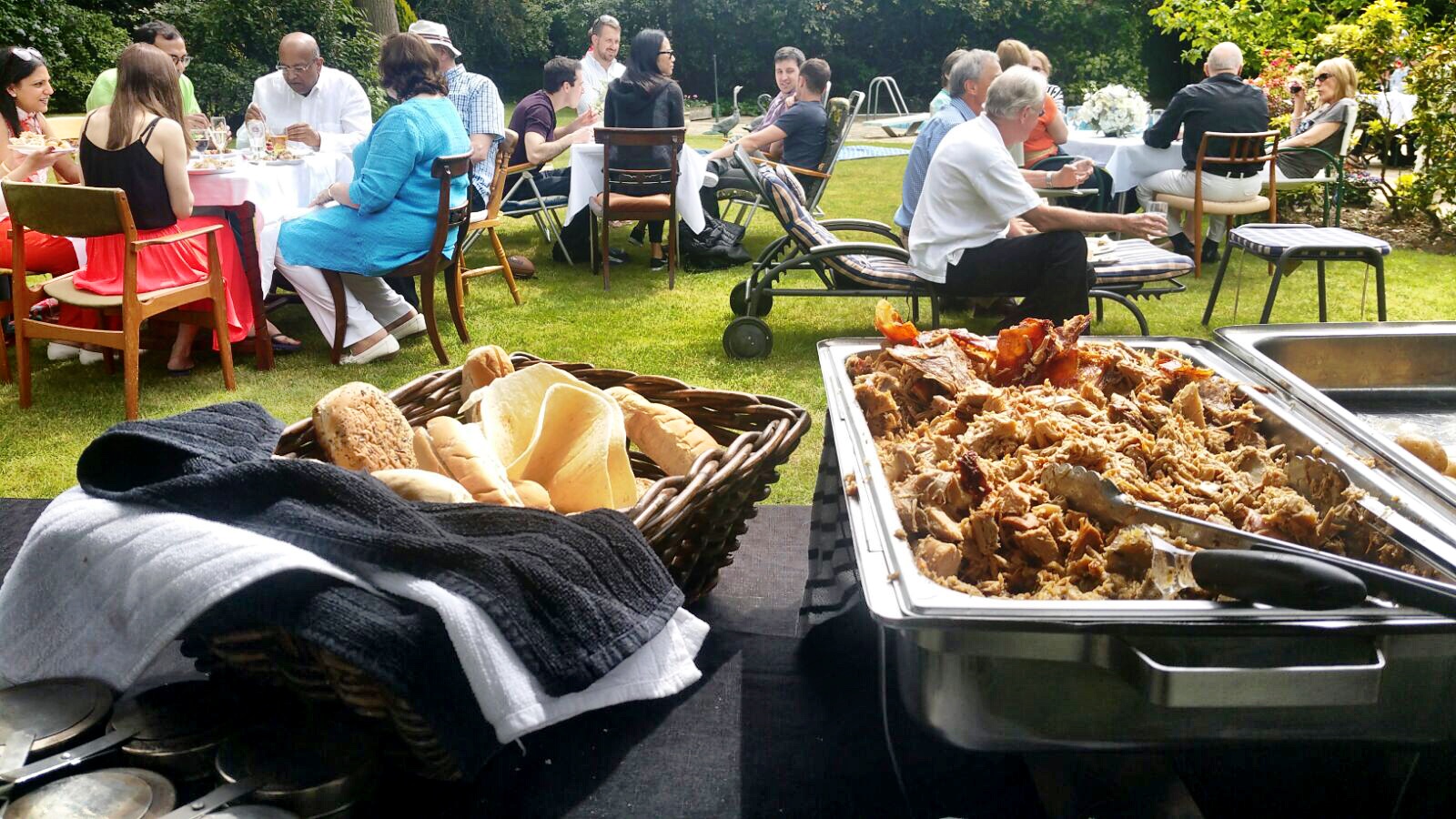 The Hog Roast Plymouth team love catering for events in this nautical, picturesque city and we relish the challenge of adapting to different venues and environments. We can cater for any size party in any location, from a gazebo on harbour with a stiff sea breeze, to a cosy canteen tucked away down one of Plymouth's many cobbled streets.
When Hog Roast Plymouth caters your next event, you can expect:
A team of professional chefs ready to prepare your delicious meal to a high standard.
A savory hog (or other roasted meats) along with an assortment of delectable, interesting side platters. Our expert chefs always use locally purchased, high quality ingredients which will make your meal tastier!
Our team will arrive early and quickly set up all equipment. They will begin cooking before your guests arrive and prepare all dishes on-site.
Your fresh meal will be served on disposable cutlery and plates, leaving less clean up at the end of the event and less stress for you!
Is A Hog Roast Suitable For My Next Event?
At Hog Roast Plymouth, we are flexible and sensitive to the needs of your event. We can set up our hog roasting machines indoors or outdoors, allowing you to choose the best location to feature the roast. You can also choose other joints of meat to roast, as well as side platters tailored to you and your guests' tastes. Furthermore, our team will work with you to coordinate the time you would like your guests to be served.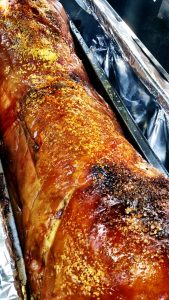 If you really want to host an event but are worried that your event space will be far too confined to cater for a hog roast and guests, think again. Our hog roast machines are light weight and durable that we can even cook on board a yacht, a balcony, a small patio and even more. This is all because our equipment is designed with sturdy, durable wheels and also designed to fit through small doorways, our staff are also very versatile to deal with every situation that comes there way.
Here at Hog Roast Plymouth we believe that you can transform any occasion with the right kind of food and service. That's why we make sure to listen to our clients from start to finish in order to get the most appropriate set up to suit your event. Our versatile menu can accommodate a variety of serving styles from buffets to full sit-down meals. We look forward to making your event an overwhelming success that your guests or employees will never forget.
Hiring A Hog Roast Machine In Plymouth
If you would like to have your own roast, we also offer hog roasting machine rentals. By using our high-quality hog roasting machines, which come complete with gas, delivery to your doorstep and an uncooked meat of your choice. Meaning that you have everything you could need to create the most unforgettable event, where you can take pride in serving meat that you cooked all by yourself and you can send your guests' home full and happy.
If you've never operated a hog roast machine before, don't worry, our experience hog roasters will talk you through everything you need to know, from how long the meat will need to cook all the way to cleaning the machine. They can also share some of their tricks of the trades and get you serving the best crispiest crackling you've ever seen. Because you decide the quantity and type of food we provide, you control the cost.
Give us a call today and we can discuss your needs and provide you with a full quote. Providing your guests with great food only takes a few minutes of your time when you use the Hog Roast Plymouth team.