A hog roast makes a lasting, memorable impression. At Hog Roast Plymouth, we will provide everything you need and take the hassle out of event planning. With us on-site, your next party will be stress-free, leaving you to manage other important details and enjoy your event. It doesn't just smell great, but it also tastes fantastic!
Are you looking for a way to add excitement to your next event, surprise your guests, and make a great impression?
Then look no further than Hog Roast Plymouth! We not only provide a delicious meal for you and your guests but we bring the theatre behind hog roasting. A visual performance to intrigue your guests while they are eagerly awaiting the flavours that they can already imagine.
Try A Hog Roast With Hog Roast Plymouth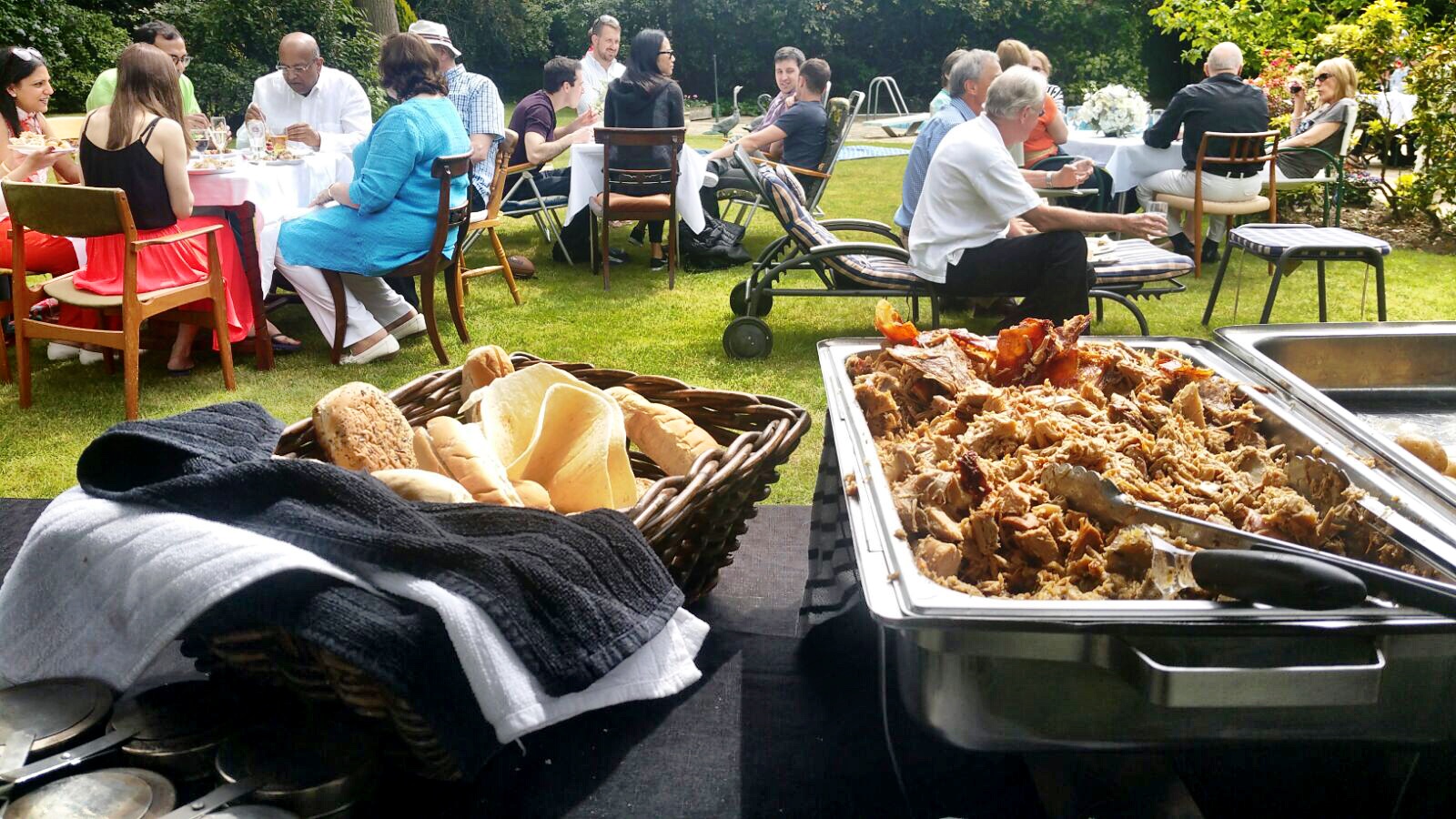 The Hog Roast Plymouth team love catering for events in this nautical, picturesque city and we relish the challenge of adapting to different venues and environments. We can cater for any size party in any location, from a gazebo on harbour with a stiff sea breeze, to a cosy canteen tucked away down one of Plymouth's many cobbled streets.
When Hog Roast Plymouth caters your next event, you can expect:
A team of professional chefs ready to prepare your delicious meal to a high standard.
A savory hog (or other roasted meats) along with an assortment of delectable, interesting side platters. Our expert chefs always use locally purchased, high quality ingredients which will make your meal tastier!
Our team will arrive early and quickly set up all equipment. They will begin cooking before your guests arrive and prepare all dishes on-site.
Your fresh meal will be served on disposable cutlery and plates, leaving less clean up at the end of the event and less stress for you!
Is A Hog Roast Suitable For My Next Event?
At Hog Roast Plymouth, we are flexible and sensitive to the needs of your event. We can set up our hog roasting machines indoors or outdoors, allowing you to choose the best location to feature the roast. You can also choose other joints of meat to roast, as well as side platters tailored to you and your guests' tastes. Furthermore, our team will work with you to coordinate the time you would like your guests to be served.
If you think your venue space may be too confined to be able to host a hog roast party, think again. Our hog roast machines are so easy to transport, that we can even cook on board a yacht, if you and your guests would like to leave dry land behind for the evening. Because our caterers are so versatile, and our equipment is so well-designed and efficient, we are able to operate with a skeleton crew whilst still delivering the highest quality service. If you are throwing a party on board your boat for family and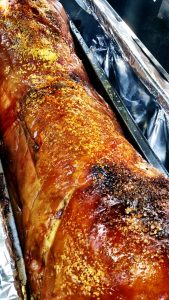 friends, we will only need to dispatch one skilled chef and one hands-on catering assistant to feed your guests.
We can of course offer additional staff depending on the level of formality your event requires. If you are hosting a quayside corporate event, we are happy to provide a friendly front of house assistant to meet, greet and hand out our delicious handmade canapes, as well as waiting staff if you require table service. Whether on land or sea, Hog Roast Plymouth has the flexibility to meet your needs.
Hiring A Hog Roast Machine In Plymouth
If you would like to have your own roast, we also offer hog roasting machine rentals. By using our high quality hog roasting machines, which come complete with gas, you can send your guests' home full and happy.
Because you decide the quantity and type of food we provide, you control the cost.
Give us a call today and we can discuss your needs and provide you with a full quote. Providing your guests with great food only takes a few minutes of your time when you use the Hog Roast Plymouth team.